The Dads of Great Students WATCH D.O.G.S.® program is one of the nation's largest and most respected school-based, family, and community engagement organizations.
This program helps provide positive male role models for our students and provide extra sets of eyes and ears to enhance school security
Fathers, grandfathers, step-fathers, uncles, and other father figures may serve on campus. If you want more information, please contact Mrs. O'Hara, one of our assistant principals.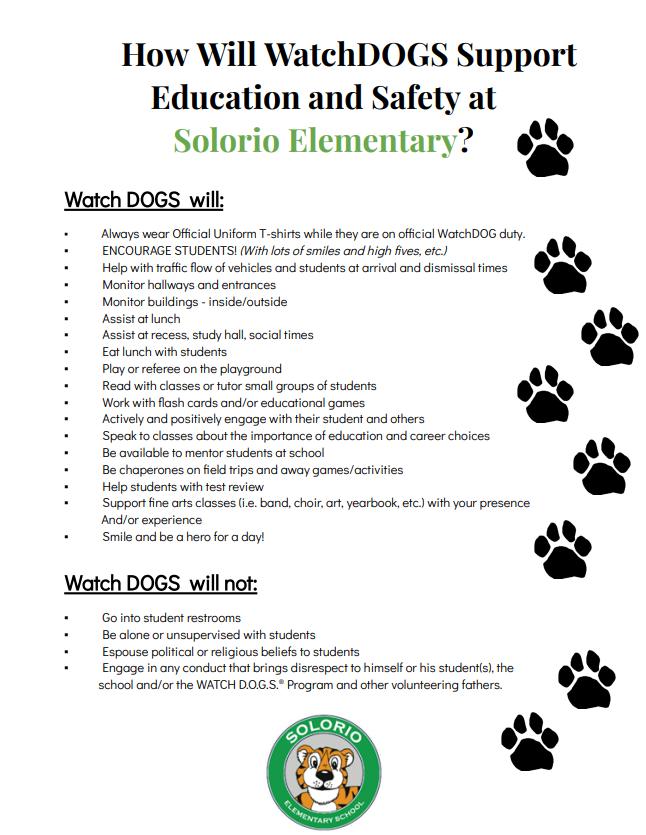 Tuesday, September 12th from 5:30-6:30 in the MPR will be our kick off night where dads can get more information, and sign up for your volunteer day.
If you would like a copy of this flyer, please ask your child's teacher. We can't wait to see all of our father-figures on campus!