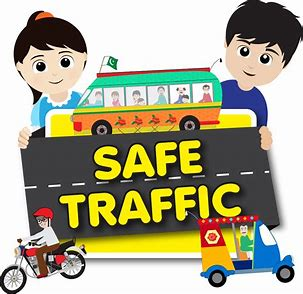 Dear parents,
In response to concerns regarding Solorio school traffic, the Fontana Police Department will be doing unannounced traffic sweeps in and around our parking lot. Please adhere to posted traffic signs and rules in regard to our parking lot and surrounding school streets.
Red curb:
People parked against the red curb will be ticketed.

Yellow curb:
The yellow curb is for loading and unloading only!!
If you need to check your child in or out of the office, or want to walk your child to the class, you must park your car in a designated parking stall.
Parents/children should cross at designated crosswalks.
Drivers making a left turn out of the school parking lot during times posted will be ticketed!!
Please note: The above rules apply to parents of kindergarten students too!! Kindergarten parents will no longer be able to leave their car unattended in the loading and unloading yellow or red zones.
Thank you for adhering to the rules for the safety of all Solorio students!
School Zone
Safety
A GUIDE TO DRIVING AND PARKING IN A SCHOOL ZONE
Safety Considerations:
For the safety of your children, please obey all speed limits and traffic laws. Use the guidelines listed in this brochure to be in compliance with parking regulations. When driving, yield the right-of-way to pedestrians and other vehicles at cross walks and intersections. If your school has one, use the drop off zone to unload your children. Do not leave your vehicle other than to assist your children in opening the door or exiting from the vehicle. Please do not unload your children from the traffic lane or allow them to walk between parked vehicles. If you wish to escort small children to the school gate; find a legal parking space (see guidelines) close to the school and walk your child. Do not cross in the middle of the street but walk to the nearest safe intersection or crosswalk and follow the directions of crossing guards.
Park or Parking:
"Park or parking" means the standing of a vehicle, whether occupied or not, other than temporarily for the purpose of and while actually engaged in loading or unloading merchandise or passengers.
CVC 463
Speed Limits:
The speed limit in school zones is 25 mph when children are present, unless the posted signs show lower speed.
CVC 22352(a)(2)(B)
Crossing Guards:
It is unlawful to disobey the traffic directions of a crossing guard.
CVC 2815
Crosswalks:
You may not stop or park blocking a marked crosswalk. Vehicles must yield right-of-way to pedestrians in a marked crosswalk or unmarked crosswalk at an intersection.
CVC 21970, 22500(a)&(b), 21950
No Stopping Signs:
You may not stop or park your vehicle, whether occupied or not.
CVC 22505, 22506, 22507
Double Parking/
Unlawful Curb Parking:
You may not park on the street adjacent to another parked vehicle. Vehicles parked must be within 18" from the curb.
CVC 22500(h), CVC 22502(A)
Red Curbs:
No stopping, standing, or parking, whether the vehicle is attended or unattended.
CVC 21458(a)(1), RCMC 10.44.020(D)
Fire Hydrants:
You may not park within 15 feet of a fire hydrant.
CVC 22514(a)
Permit Parking Only:
You may not park in the areas designated by signs as Permit Parking Only unless you have a parking permit displayed on your vehicle. Permits are issued at City Hall.
CVC 22507, RCMC 10.50.130
Parked Blocking a Driveway or Sidewalk:
You may not park blocking a driveway, or in a driveway blocking any portion of a sidewalk.
CVC 22500(e)(f)
PAGE 1
Prepared by the Rancho Cucamonga Police Department
School Zone
Safety
A GUIDE TO DRIVING AND PARKING IN A SCHOOL ZONE
PAGE 2
Parked Blocking Wheelchair Access to Sidewalk:
You may not park blocking a wheelchair access ramp.
CVC 22500(l)
Fire Lanes:
You may not park or leave your vehicle standing, whether attended or unattended, in any location, public or private, that is designated as a fire lane.
CVC 22500.1
Disabled Parking:
Unless your vehicle displays a disabled license plate or placard, you may not park in parking spaces designated for the disabled by blue lines or signs, nor in the cross hatched area adjacent to them.
CVC 22507.8
Yellow Curb
(Loading/Unloading Zone):
Loading zones shall be indicated by yellow paint upon the top of all curbs in said zones. Yellow means no stopping, standing or parking at any time between 7:00 AM to 6:00 PM on any day except Sundays and holidays for any purpose other than actively loading or unloading passengers.
CVC 10.44.010, RCMC 10.48.010(B)
Passing a Stopped School Bus:
When approaching a school bus, from either direction, that is stopped for the loading or unloading of school children, and which displays a flashing red light signal and stop signal arm, you must immediately stop and shall not proceed until the flashing red light and stop arm cease operation.
CVC 22454
Jaywalking:
You may not cross in the middle of a street that has a traffic control signal at each adjacent intersection.
CVC 21954, 21955
"Walk" and "Don't Walk"
"Don't Walk" or "Raised Hand" lights mean do not start across the street. Flashing "Don't Walk" or "Raised Hand" light mean the traffic signal is about to change and you may not start across the street. If the flashing starts after you have already started to cross, finish crossing the street as quickly as possible.
CVC 21454, 21456.1
In response to concerns about traffic issues around school zones and the safety of the children in those areas, the Rancho Cucamonga Police Department provides the following guidelines with intent to educate the citizens and enhance public safety on the roadways in compliance with the California Vehicle Code (CVC) and the City of Rancho Cucamonga Municipal Code (RCMC).
Prepared by the Rancho Cucamonga Police Department
Solorio Parking Lot Reminder - It's Worth the Extra Time
This is a great day to have a parking lot safety reminder. Please remember to follow all driving laws. It is worth the extra time to keep our Solorio Tigers safe.
The Bus Zone is prioritized for school buses (smaller circular entrance at the east side of the parking lot). Please remember we have approximately five buses arriving daily for our special needs students and county students. When this zone is clear of buses, parents of special needs students and corporate daycare vans may use this zone. You will be asked to move your vehicle if a bus is arriving to our school for the safety of all students.

There is only one green curb in our Bus Zone allowing a driver to leave their vehicle for loading & unloading (i.e. assisting with a wheelchair or other mobility issues). When buses are not present, this area may be used for students with special needs pick-up/drop-off. Please do not stop by the red curb. Stopping at the red curb in the Bus Zone creates a safety issue and blocks the flow of traffic.

All other drivers should please use the drop-off/pick-up lane in front of the school. Do not allow students to enter or exit your vehicle unless you are pulled over to the yellow curb. If possible, students should exit from the passenger side of their vehicle.

Do not leave your vehicle unattended and please pull forward to ease traffic congestion. Keep pulling forward as traffic allows until you reach our multi-purpose room on the Northwest side of our school.

There is also a student drop-off lane on Walnut Street. However, if you would like to walk your child, please find a parking space.

Police have asked that vehicles do not drop off/pick up students at the red curb in the parking lot.

The cafeteria/delivery/trash zone area located on the north side of the Multi-purpose Room is for STAFF use only.
NO DOGS are allowed ON THE SOLORIO CAMPUS for student safety. This includes in front of the office, MPR, parking lot, etc.
Please respect and follow the directions of staff on duty. Everyone is working for 100% student safety. If it takes extra time to travel through our parking lot, I believe the extra effort is well worth keeping our children SAFE. Thank you for your continued support.